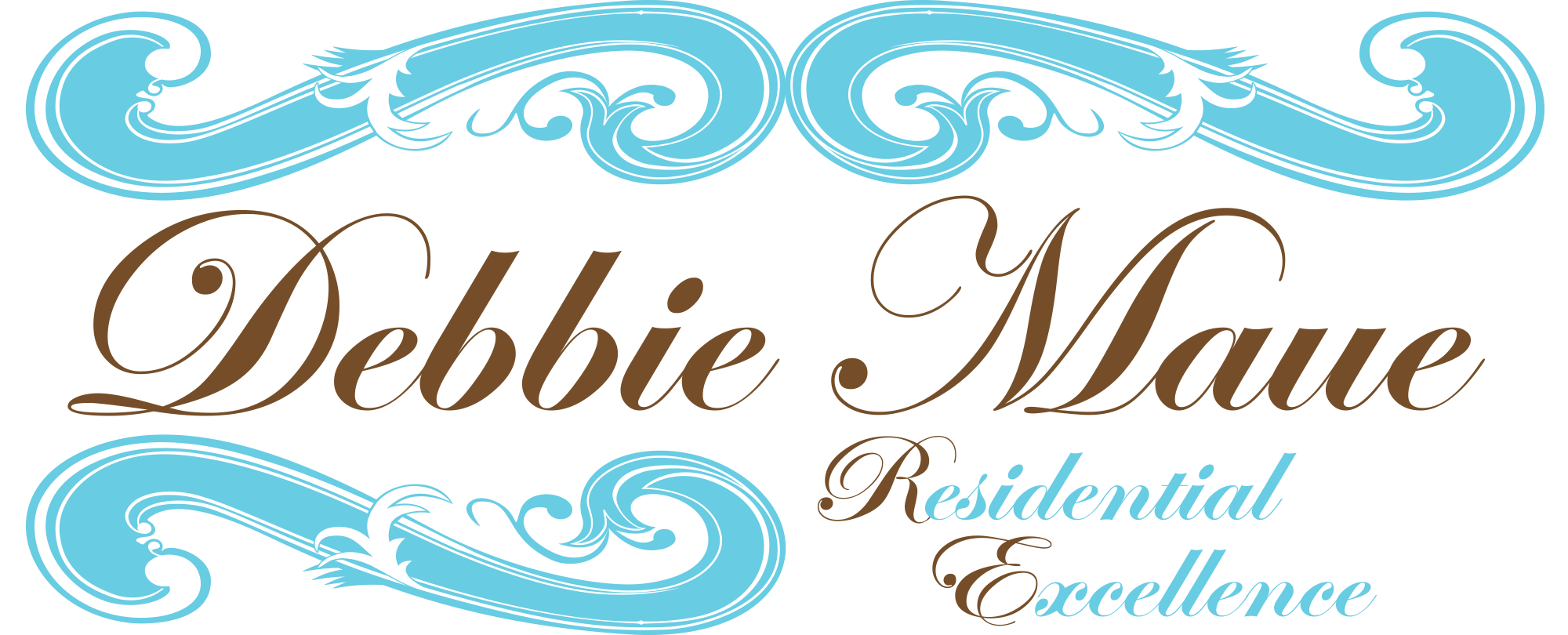 Brad S.
Stop searching, call Debbie Maue. We started selling our Lincoln Square home in mid-2019 with a Coldwell Banker agent. After 60 days, we had zero showings. After spending several thousand on "updates" recommended by our agent, we garnered 1 showing. At that point we stopped and found Debbie. Debbie recommended a very different approach, bemoaned the "updates" we'd paid for, brought in a decorating/staging partner, and re-listed our home first of 2020. A couple of weeks later we accepted an offer from a highly qualified buyer and executed a successful closing at the end of March 2020, right in the middle of the COVID-19 outbreak in Chicago. Can't get much better than that.
Jude L.
Deb is great. We first worked together on the purchase of our first home. Years later when it came time for more space, we went right back to Deb and we were successful in selling our house and purchasing a new one. Deb is responsive and on the ball. She's enthusiastic and a go getter. Deb has experience she draws from to help navigate a situation. She's great at talking with other realtors and getting to the heart of a negotiation. And even when we aren't in the market, Deb can always lend a thoughtful touch to a holiday (a nice surprise pumpkin at the front door for Halloween). We highly recommend Deb Maue for your sale and purchase needs.
Brady L.
Deb was an invaluable asset to have on our side through our home buying process, and I definitely could not have managed this purchase without her. Her expertise of the local area and willingness to show up on site and put in the time and effort to follow up on issues as they arose was a huge burden lifted from me so that I could continue taking care of other important items without stressing out about the details of the home buying process. I would definitely reach out to Deb first for any future realtor needs, and will be referring others to her as well!
Chris M.
Debbie was amazing throughout the entire process of buying our first apartment! She cared about not only our wants and needs when it came to the new place but also our understanding of everything that was going on! She got us a deal well within our budget and for far more home than we ever dreamed possible! Debbie is someone you can trust and will always do whatever it takes to get the best possible result!
Cinzia S.


Beside being a very nice and pleasant person, Debbie has shown a great level of professionalism and knowledge. She was immediately available when we asked her to see a listing, and very supportive during the whole process. Buying the house of our dreams was a very positive experience. I would highly recommend her!
Brian M.
Debbie and her team were great to work with. They were very knowledgeable about the various neighborhoods in Chicago. They were also excellent communicators as they kept us in the loop and were readily available to help answer any questions throughout the process. Buying/selling a home can be stressful, but Debbie and her team did a fantastic job making the experience as smooth as possible. We highly recommend her.
Kathryn S.
I met Debbie after doing several area searches on Realtor.com, Zillow and similar sites. She was the only RE agent that responded to my request for information with an offer to meet and discuss the entire process. As a first-time buyer, I appreciated that Debbie didn't just ask when I was available to look at properties, but rather walked me through what to expect. She made sure I understood what was happening, which made the decision to work with her an easy one.

Debbie listened to exactly what I was looking for, and she was honest with me if I saw something she didn't think was the best fit. I ended up with the perfect home!



Narissa S.

Debbie is the absolute best! As a first time home buyer, I needed somebody who could walk me through the process from start to finish. All I really knew was the location I preferred to be in and the budget I needed to stick with, and from there, Debbie did all of the work. Rather than sending me every MLS listing that popped up in the city, Debbie sifted through them and sent me the most promising options. Her flexible schedule was also a great help; she took me house-hunting on the weekends since I wasn't available on weekdays. She was always quick to return my calls and emails and made it clear that my questions/concerns were important to her. Once I found my dream home, Debbie put together the offer and we soon came to a price everyone could agree on. From there, she had a lawyer and mortgage contact readily available to help me with the rest of the process. Debbie was with me every step of the way, and even now that I'm in my dream home, she is still checking up on me to see how things are going. I couldn't have asked for anything more and will be referring this brilliant lady again and again!



Mickey L.

I have been fortunate to have worked with Debbie Maue on three occasions in the past ten years. I've always been impressed with her compassion for her clients, her speed in returning phone calls, and mostly, her extensive knowledge of her industry. When my husband and I bought our condo over 9 years ago, she was the seller's agent. Unbeknownst to me, she and my agent (a friend of mine who also did real estate sometimes), helped our sale go through when it hit a snag by forfeiting some of their own commission on our behalf. I never forgot about this kind gesture from this woman I'd never met before. A few years ago, a friend of mine was in crisis. Debbie Maue helped her successfully navigate the complicated terrain of the short sale experience. Also, my husband and I recently came across a stumbling block while in the process of negotiating a lower interest rate on our property. She was very helpful in providing immediate answers to my questions, and, as usual, has gone out of her way to provide me with information even though she has no financial stake in our refinancing.

If you live in Chicago in the Lakeview/ Lincoln Park/Gold Coast area, I highly recommend Debbie Maue for all aspects of real estate work!



Rebecca D.

We just purchased a condo from Deb. She was wonderful to work with: easy going, always on time, knew or found the answers to all of our questions, very available for calls or texts, and knew what is on the market. She is patient, and we never felt rushed or judged. We highly recommend her!



Lindsay P.

Debbie has been a fantastic help to our family. She has been our real estate for ten years and we continue to call Debbie immediately when the need arises because she is someone we can trust. She advocates for her clients, is extremely communicative, has true expertise in knowledge of the market, and really listens to what you want. She is patient while also quick to action when required. We have been thrilled with each of our transactions and Debbie has been instrumental in all of them - needless to say we highly recommend her (and do to our friends and family)!



Traci M.

Debbie is probably one of the best real estate professionals I know who advocates strongly for her clients. She knows the Chicago market like the back of her hand and been able to bring me up to speed (accurately) on real estate trends. Debbie has been a pleasure to work with in the hectic process of buying a house. Communication is a really big deal for me, and it's also something Debbie values. We never needed to follow up continuously to see how things were going. She's always kept us informed. Just a great person to work with.



Scott K.

Debbie was an absolute pleasure to work with! She was always available for us and kept us in the loop throughout the entire home selling process. Selling a home can be very stressful but Debbie took care of us and helped sell our condo for more than what we wanted and in just a few weeks! She knows her stuff and I would recommend her to anyone looking to sell!



Linda L.

Debbie Maue was totally receptive to our needs and wants. She is efficient and always kept in close communication. She gets it!!! She is totally in tune with the Chicago neighborhoods and the metropolitan market. Most of all, she is a good listener and so easy to work with. Debbie is not only skilled and understanding, but bent over backwards to get us what we wanted in a rental until we are ready to buy. We are still working with her and we have and continue to recommend her to friends in town and others moving to the Chicago area. Debbie is definitely a go to pro.



Sarah P.

Debbie was critical to helping us find the perfect home. She was very patient as we weren't sure what we wanted at first, showing us many different types of places in many different areas. She was incredibly response and organized throughout the process. We finally settled on our current residence, and she was very helpful in working through the negotiation process. We always felt like she was being very honest with us and giving us the true story. We were so happy with the experience, she subsequently has helped buy two places for family members as well. Debbie forms a personal, trusted relationship with her clients we really appreciated!
Ted A.
She did a great job marketing the condo that was sold The pictures of the unit were very professional for the online listing and the brochure. There was also a virtual tour online which showcased the upgrades. Every weekend her associates had an open house and we're promoting the condo unit. I accepted a cash offer and her team along with a recommended attorney completed the closing in less the three weeks Job well done!



Jeff G.

Debbie was wonderful in managing all aspects of the listing, showing and sales process. This was especially helpful to me as I live outside the country. Highly recommended.
Greg J.
I've worked with Debbie professionally for over 20 years. Debbie knows the ever changing Chicago neighborhoods as well as anyone. She is also friendly and very reliable. I would NEVER hesitate to refer Debbie or use her services.
Austin M.
Debbie was a pleasure to work with on both sides of the buying and selling process. She was very mindful of our criteria and always looked out for our best interests. Debbie's market knowledge helped us sell our condo in less than a week, and was instrumental in helping us locate and purchase our next home. Debbie is the only Realtor I recommend to family and friends.
Will L.
Deb was instrumental in helping my wife and I become first-time homebuyers! As first timers, we had a lot of questions and needed a lot of assistance throughout the process. Deb made herself available throughout to answer any questions we had, often late at night since that was the only time our work schedules were open. I can easily say that we were more informed and confident thanks to her assistance than we would have been otherwise, even when the deal looked like it was starting to fall apart and the seller was getting cold feet. The team she put together were all very professional, patient, and kind. I would highly recommend her because of her professionalism, patience, and empathy. I can see why she was recommended so highly to us, and I have no misgivings passing that recommendation on to you.
Susan B.
Debbie Maue is at the top of her game in real estate. I have moved many times and have listed and bought homes all over the country. Debbie is by far the best agent I have had the pleasure to work with. She is very responsive, gives feedback right away after a showing, does what she says she is going to do. She sold our home within one month at the price point we wanted, in the middle of this past winter. Debbie made the entire experience - from listing to closing - a pleasant one and made me feel like I was her only client. I cannot say enough good things about her.