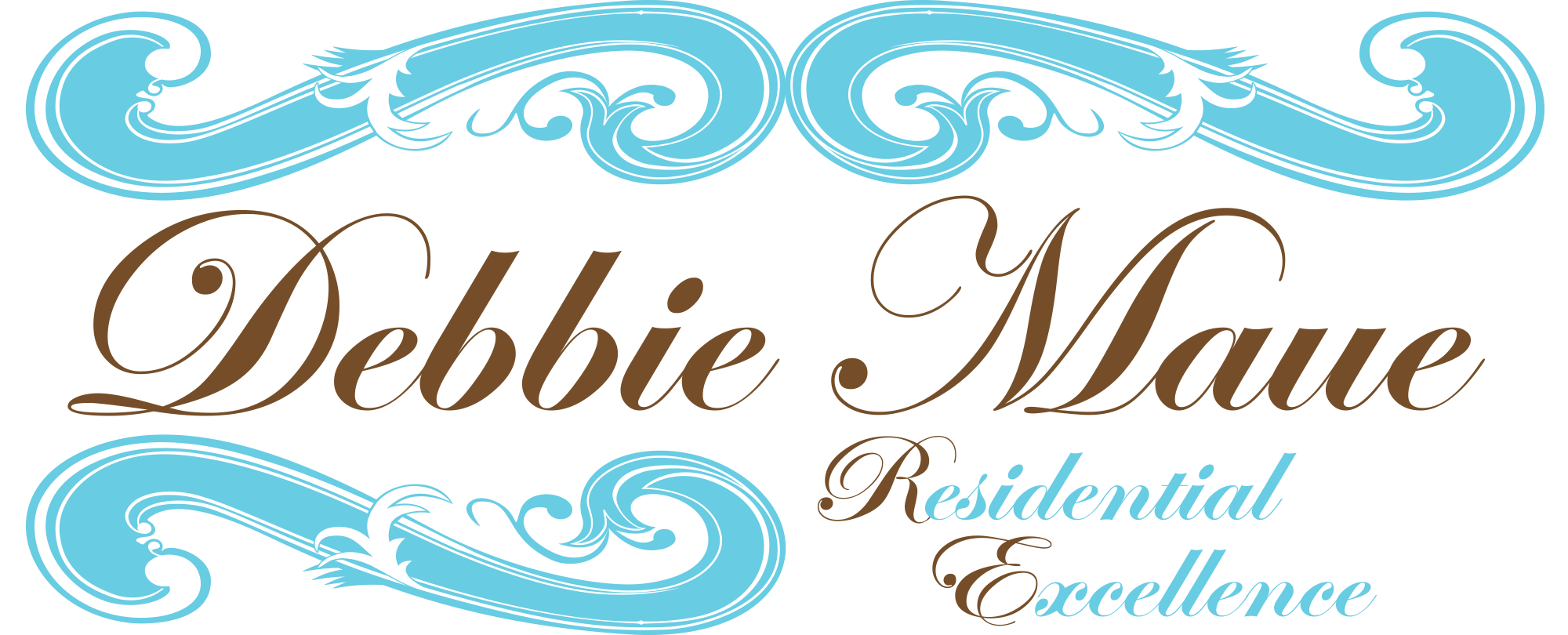 Kathryn S.
I met Debbie after doing several area searches on Realtor.com, Zillow and similar sites. She was the only RE agent that responded to my request for information with an offer to meet and discuss the entire process. As a first-time buyer, I appreciated that Debbie didn't just ask when I was available to look at properties, but rather walked me through what to expect. She made sure I understood what was happening, which made the decision to work with her an easy one.

Debbie listened to exactly what I was looking for, and she was honest with me if I saw something she didn't think was the best fit. I ended up with the perfect home!



Narissa S.

Debbie is the absolute best! As a first time home buyer, I needed somebody who could walk me through the process from start to finish. All I really knew was the location I preferred to be in and the budget I needed to stick with, and from there, Debbie did all of the work. Rather than sending me every MLS listing that popped up in the city, Debbie sifted through them and sent me the most promising options. Her flexible schedule was also a great help; she took me house-hunting on the weekends since I wasn't available on weekdays. She was always quick to return my calls and emails and made it clear that my questions/concerns were important to her. Once I found my dream home, Debbie put together the offer and we soon came to a price everyone could agree on. From there, she had a lawyer and mortgage contact readily available to help me with the rest of the process. Debbie was with me every step of the way, and even now that I'm in my dream home, she is still checking up on me to see how things are going. I couldn't have asked for anything more and will be referring this brilliant lady again and again!



Mickey L.

I have been fortunate to have worked with Debbie Maue on three occasions in the past ten years. I've always been impressed with her compassion for her clients, her speed in returning phone calls, and mostly, her extensive knowledge of her industry. When my husband and I bought our condo over 9 years ago, she was the seller's agent. Unbeknownst to me, she and my agent (a friend of mine who also did real estate sometimes), helped our sale go through when it hit a snag by forfeiting some of their own commission on our behalf. I never forgot about this kind gesture from this woman I'd never met before. A few years ago, a friend of mine was in crisis. Debbie Maue helped her successfully navigate the complicated terrain of the short sale experience. Also, my husband and I recently came across a stumbling block while in the process of negotiating a lower interest rate on our property. She was very helpful in providing immediate answers to my questions, and, as usual, has gone out of her way to provide me with information even though she has no financial stake in our refinancing.

If you live in Chicago in the Lakeview/ Lincoln Park/Gold Coast area, I highly recommend Debbie Maue for all aspects of real estate work!



Rebecca D.

We just purchased a condo from Deb. She was wonderful to work with: easy going, always on time, knew or found the answers to all of our questions, very available for calls or texts, and knew what is on the market. She is patient, and we never felt rushed or judged. We highly recommend her!



Lindsay P.

Debbie has been a fantastic help to our family. She has been our real estate for ten years and we continue to call Debbie immediately when the need arises because she is someone we can trust. She advocates for her clients, is extremely communicative, has true expertise in knowledge of the market, and really listens to what you want. She is patient while also quick to action when required. We have been thrilled with each of our transactions and Debbie has been instrumental in all of them - needless to say we highly recommend her (and do to our friends and family)!



Traci M.

Debbie is probably one of the best real estate professionals I know who advocates strongly for her clients. She knows the Chicago market like the back of her hand and been able to bring me up to speed (accurately) on real estate trends. Debbie has been a pleasure to work with in the hectic process of buying a house. Communication is a really big deal for me, and it's also something Debbie values. We never needed to follow up continuously to see how things were going. She's always kept us informed. Just a great person to work with.



Scott K.

Debbie was an absolute pleasure to work with! She was always available for us and kept us in the loop throughout the entire home selling process. Selling a home can be very stressful but Debbie took care of us and helped sell our condo for more than what we wanted and in just a few weeks! She knows her stuff and I would recommend her to anyone looking to sell!



Linda L.

Debbie Maue was totally receptive to our needs and wants. She is efficient and always kept in close communication. She gets it!!! She is totally in tune with the Chicago neighborhoods and the metropolitan market. Most of all, she is a good listener and so easy to work with. Debbie is not only skilled and understanding, but bent over backwards to get us what we wanted in a rental until we are ready to buy. We are still working with her and we have and continue to recommend her to friends in town and others moving to the Chicago area. Debbie is definitely a go to pro.



Sarah P.

Debbie was critical to helping us find the perfect home. She was very patient as we weren't sure what we wanted at first, showing us many different types of places in many different areas. She was incredibly response and organized throughout the process. We finally settled on our current residence, and she was very helpful in working through the negotiation process. We always felt like she was being very honest with us and giving us the true story. We were so happy with the experience, she subsequently has helped buy two places for family members as well. Debbie forms a personal, trusted relationship with her clients we really appreciated!



Jeff G.

Debbie was wonderful in managing all aspects of the listing, showing and sales process. This was especially helpful to me as I live outside the country. Highly recommended.